A heart rate monitor specifically designed to be close to active runners, even in the toughest of conditions, was created by Polar. This is the Polar Grit X, a model that combines specific design, military-level durability and top training functions and capabilities of Polar Flow, the ultimate training platform.
Polar Grit X manages to accompany you even in the most difficult and epic workouts with the help of the smart power assistant, the extremely long battery life (from 40 to 100 hours of continuous training) and the automatic watch of the night recovery.
Let's know it better…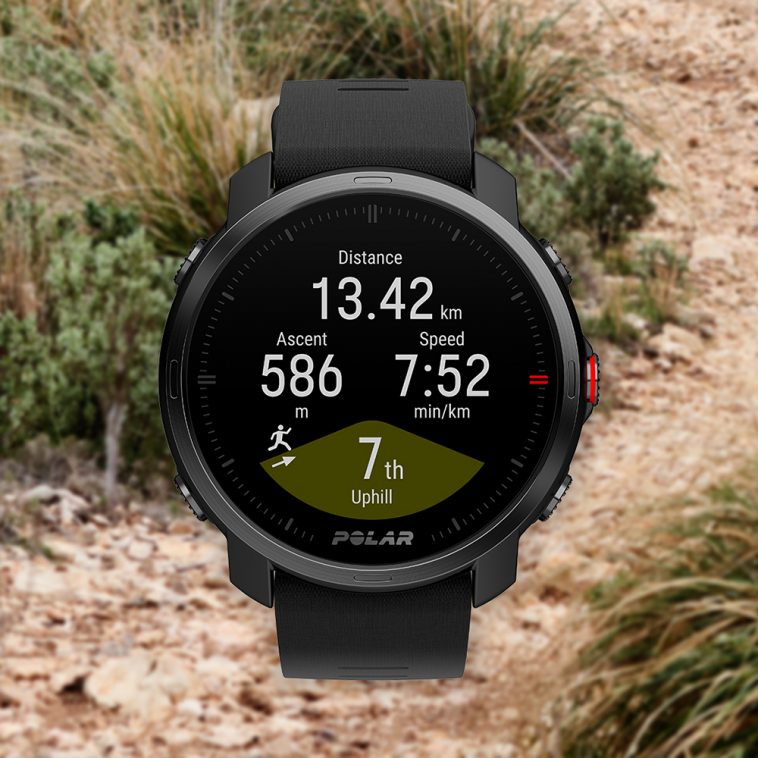 Top training functions for countryside lovers
Designed for nature lovers, and even more athletes, it has built-in GPS technology and a heart rate sensor on the wrist Precision Prime ™.
Always in touch with your physical condition, it shows your level of stress, informing you how you should adjust your training when you are not in your best form, controlling the training load (Training Load Pro ™), the night recovery (Nightly Recharge ™), but also the quality of sleep (Sleep Plus Stages).
The special function FitSpark™ offers daily training guidance that is adjusted to your goals and physical condition to help you conquer new trails.
In addition, the ability to measure the Running Power from the wrist is an important tool for interval training, but also during training on uphills, informing you about the external burden of your run, while receiving detailed information about the statistics of each of your workouts, uphill and downhill (Hill Splitter™).
Polar Grit X offers guidance on your every journey from Komoot, a smart power reminder (FuelWise.) That helps keep energy at an optimal level, as well as the ability to inform you about the weather for avoiding difficult situations in the countryside.
And if you think the Polar Grit X is just for running you are certain wrong. Swimming metrics allow you to receive data on swimming sports, while the Polar Flow training platform offers you 130+ more sports profiles to choose from.
See more at https://sciencetech.gr/el/shop/polar-grit-x-green/